Abuse can be but isn't always physical.
Imagine waking up in the morning, your clothes laid out for you, your daily message says, "Text me when you make it to work." But it isn't a nice message, it's a threat. Imagine coming home five minutes late and sitting in the driveway shaking in fear, knowing that you will be yelled at. Imagine going out with a friend for coffee just to be followed, your partner calling you dozens of times and waiting for you to leave. Imagine asking, "Can I go see my mom this weekend?" and being told, "No, we've been over this. I don't like your mother, or the rest of your family for that matter." Imagine they never lay a hand on you, but you are still miserable, you are still being abused.
Domestic violence is truly the presence of power and control in a relationship where one individual—an abuser—manipulates another individual—a survivor—through various means to control them so they remain in that relationship. Healthy relationships are based on mutual respect which typically does not exist in domestic violence relationships. The power and control wheel—created by a domestic violence shelter in Duluth, Minnesota—is used by centers like CASA across the country to give people a picture of what power and control really looks like in violent relationships.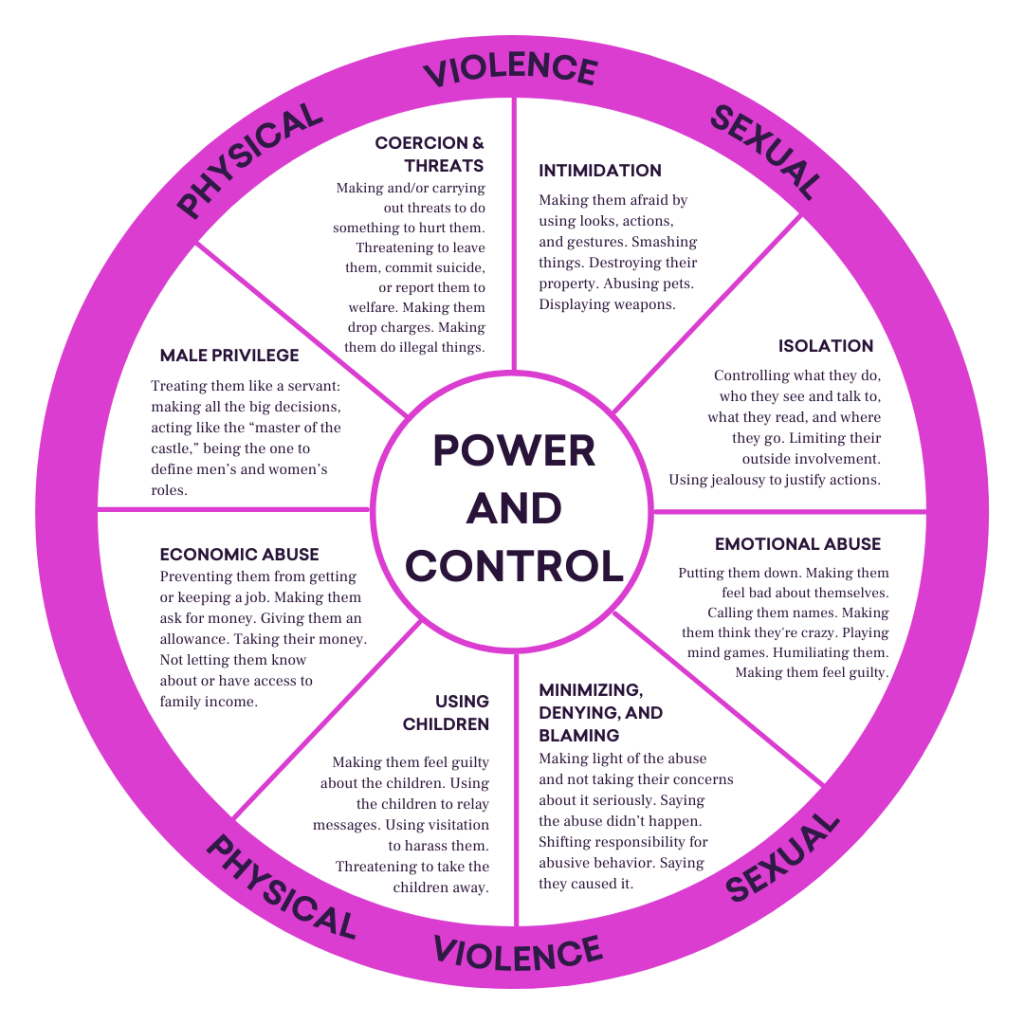 Get Help
If you are experiencing any form of violence and are in need of support, please reach out to us at our confidential 24/7 hotline: (727) 895-4912. You can also email info@casapinellas.org with questions.
If you know someone experiencing abuse, our 24/7 hotline is also for you! Navigating how and when to talk to someone you love who might be experiencing domestic violence or coming up with "the right thing" to say is hard. Call us at (727) 895-4912 to safety plan with a confidential advocate or for emotional support.